The Crest of Collateral
Barbie doll faces and double breast suits; the rush of adrenaline gushed through the majority of the Senior Six students. Black, Purple and Gold, coloured the day. Mixed feelings of ecstasy and coyness as the couples strutted on the red carpet with their award winning and head turning ice. The feeling of a Hollywood celebrity enveloped the vast majority as they took several pictures for memories' sake. The decor of the hall had the semblance of a Parisian ballroom. The dinner left the taste buds lingering for more. Smiles were engraved on the faces of all; an inerasable rate of bliss; jaw dropping elegance; bottles popped, toast were made!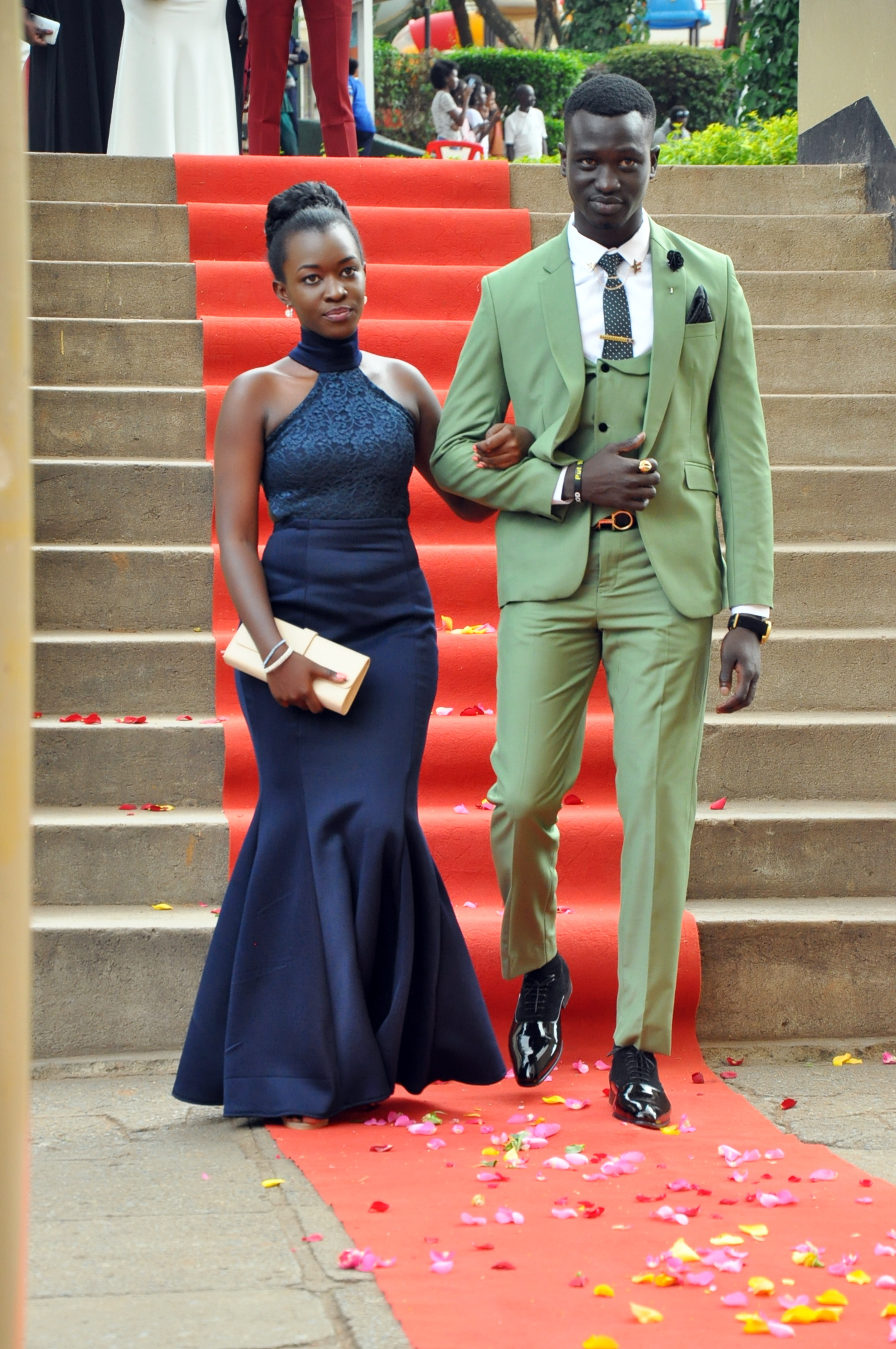 The ever lovely Prom King, Lemi Moses and the Queen, Nalule Angella, were crowned to the audience's ululation! It was justice at best! The pair danced the night away and soon they were joined by the merry gathering; fitting into their dancing shoes to seal the night in a groovy style.
A day secluded from the rest embodied with the epitome of crest at its peak! Indeed, the S.6 Prom 2018 was 'The Crest of Collateral!'
Nakiboneka Dorcus, S.6 Lit/Div