GHA BOARDING CANTEEN FULLY STOCKED
Great News Everyone! You can now purchase all items required by your child in the boarding section from the school's boarding canteen effective, the beginning of term 2, 28th May 2018.
Items available will include; soft drinks, water, milk, edibles, toiletries, scholastic materials and much more; all at a wholesale price.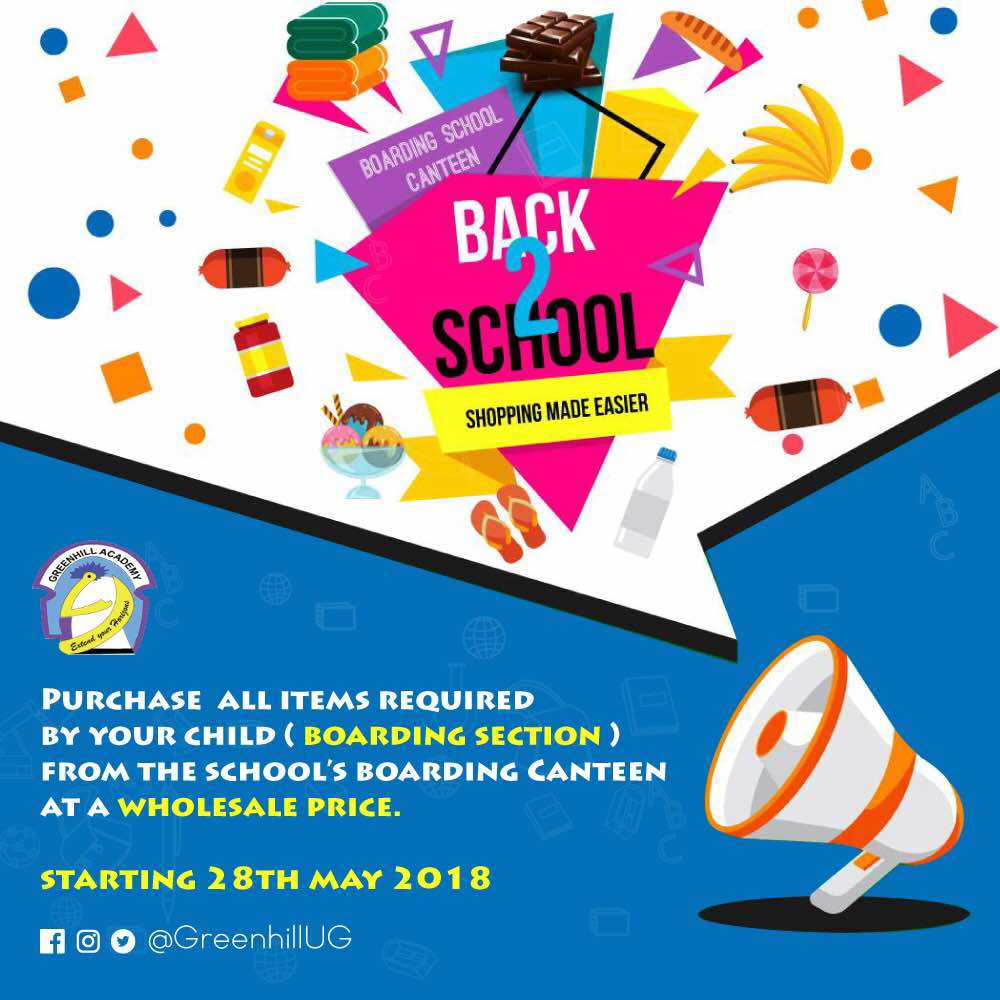 Below is a full list of the items that will be available:
PERSONAL EFFECTS
Towels
Sanitary buckets
Mosquito nets
Key holders
Soap dishes
Torches
Polish brushes
Push ins
Facial towels
Padlocks
Shoe Polish
Portable Umbrellas
Rain coats
Combs
EDIBLES
Gonja crisps
Sunshine Crisps
Roasted Gnuts
Vegetable Samosas
Meat Samosas
Chapatis
Rolex
Sausages
Chicken
DRINKS
Water (wholesale price)
Ice cream Big
Ice cream small
Minute maid (wholesale price)
Soda plastic big (wholesale price)
Soda plastic mini (wholesale price)
Small water( wholesale price)
Splash (Wholesale price)
Flavored milk (wholesale price)
Water (1 litre)
Yoghurt Pouch
Afia Juice
CANDY
Yogheta lollipops
Cardbury chocolate small
Snicker chocolate
Truffle chocolate
Mars chocolate
Twix chocolate
Exploit this golden opportunity; get to save more and carry less on the reporting day.
Thank you.