Secondary Teachers' Assembly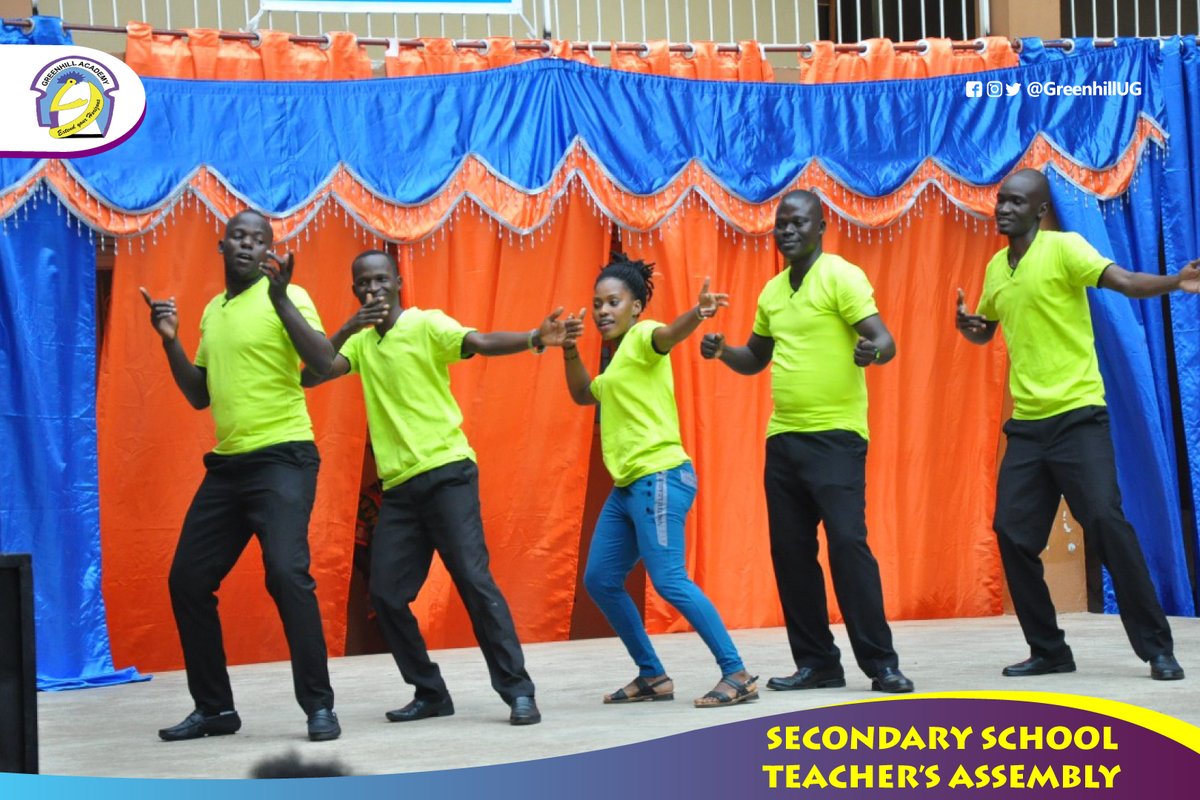 SHARING IS CARING
Having been mesmerized by the recently concluded teachers' assemblies in the Kibuli Primary and Buwaate Primary schools, there is no doubt the Secondary school had quite a standard to beat when it came to their assembly. We are happy to say that they did not disappoint at all!
Clad in Kintenge costumes taking us back to the Kingdom of 'Wakanda' as referred to by the Rector, Mrs. Joy Veronica Maraka; the secondary teachers exhibited great creativity that left their students beaming with excitement in their assembly under the theme, 'Sharing is caring'.
Creativity was highly exhibited right from the beginning of the assembly where, the teachers choreographed dance strokes like no other; read News in different languages from English, Luganda, to Runyakore.
Education being the core of Greenhill Academy, the teachers cared to include a Chemistry experiment about pressure that without a doubt helped the students better understand this aspect of the subject.
For the teachers, sharing does not mean sharing only one's belongings with others but knowledge and skills as well. It was therefore, no surprise that one could clearly see how much the teachers had trained to be able to share with their students the best of their skills and knowledge. One of the items that left the students extremely amazed was the Kiganda dance that saw even the male teachers wiggle their wastes and dance, 'Bakisimba' like professionals.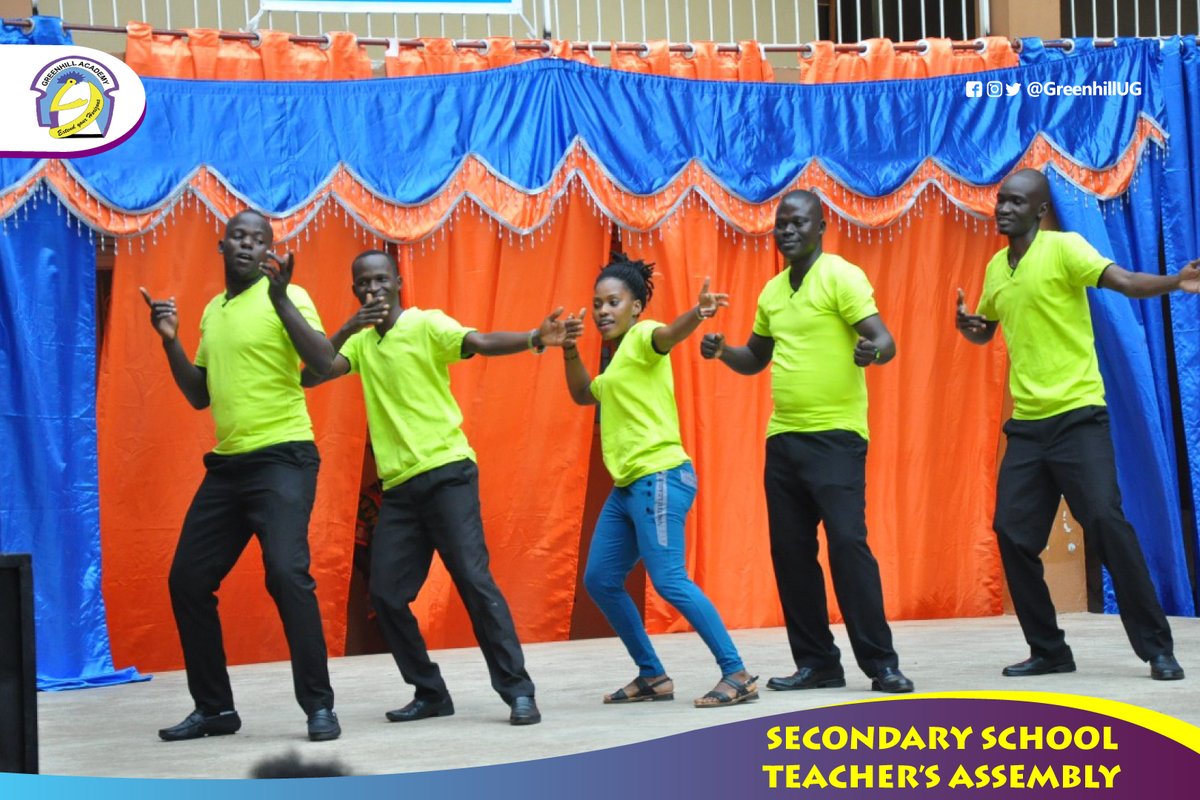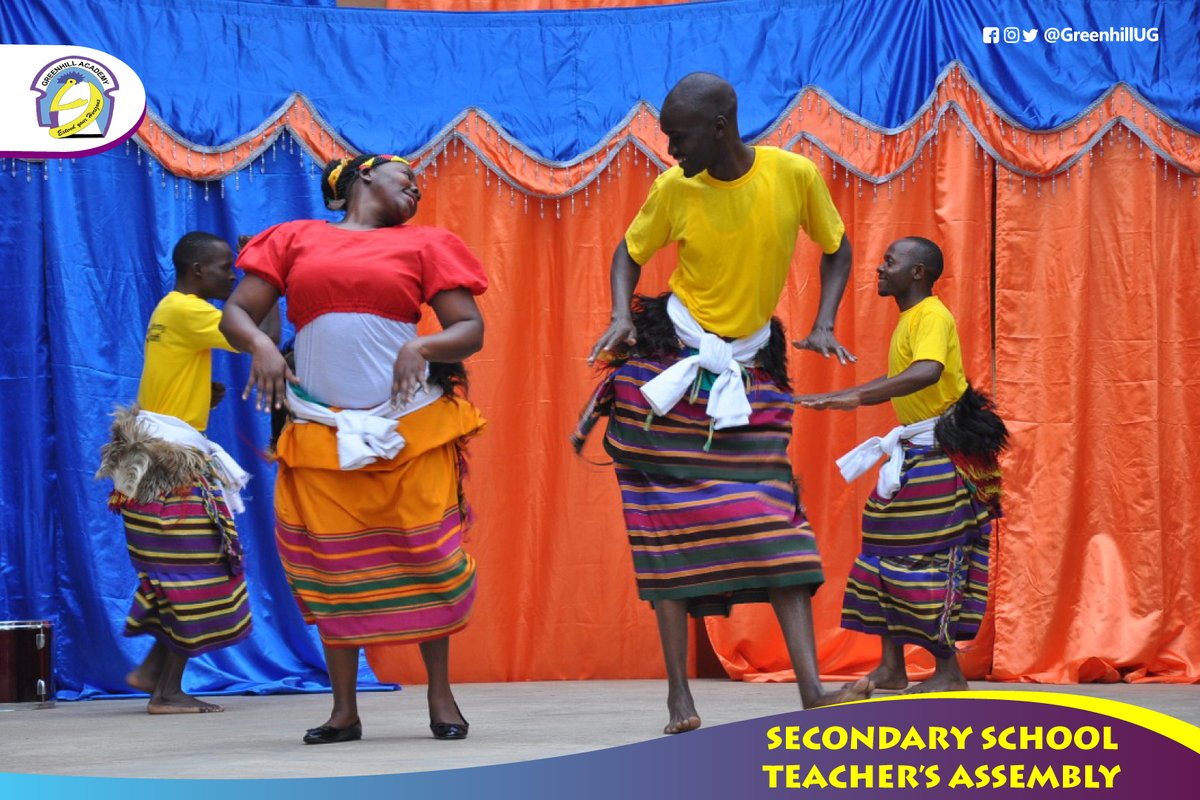 Almost like it had been planned, both the Head teacher of the Secondary School Mr. Francis Twesigawe and the Head teacher of Greenhill Academy Primary School Buwaate. Mr.Benon Takirambudde in their address to the students thanked them for their discipline and the great empathy they exhibited when they helped the Primary school pupils during the recently concluded trip in Western Uganda; this was a great sign that the Greenhill Academy schools are unified and the students of the secondary school do look out for their younger counterparts in the primary school.
The assembly was concluded with a moving speech from our Rector who highlighted that, ''Your legacy is in the things you have done for others…The things you do for yourself are gone when you are gone".
We urge everyone to take these words to heart; in whatever we do, let us aim to create a lasting legacy.
Extend your Horizons.