MY WESTERN UGANDA TOUR
As a class, we had a trip to Western Uganda. On my first day of the trip which was on 6th May 2018, we went to Nyakashura where we learnt a lot about "Amabereganyinamwiru"; got a chance to see crater lakes and also climb high hills. Some of the crater lakes we explored included; Wabikere Crater Lake which was 185m deep and Kigere crater lake which was 350m deep.
On the 7th May 2018, we headed off to Semiliki National Park. On this day I got to learn more about many things like a hill between two valleys is called a spur; the Magharita peak is the highest peak of Mt. Rwenzori and also observed the clouds on the slopes of the mountain due to temperature invasion. I also got to know that mountain Rwenzori is shared by four districts which are Kabale district, Bundibugyo district, Kasese district and Fort Portal. I got to know that the types of vegetation in this area are Savannah woodland and dry savannah grassland. I also got a chance to see both the female and male wings of the hot springs which were of altitude 670-760 meters above sea level and 100c but maximum 300c of temperature.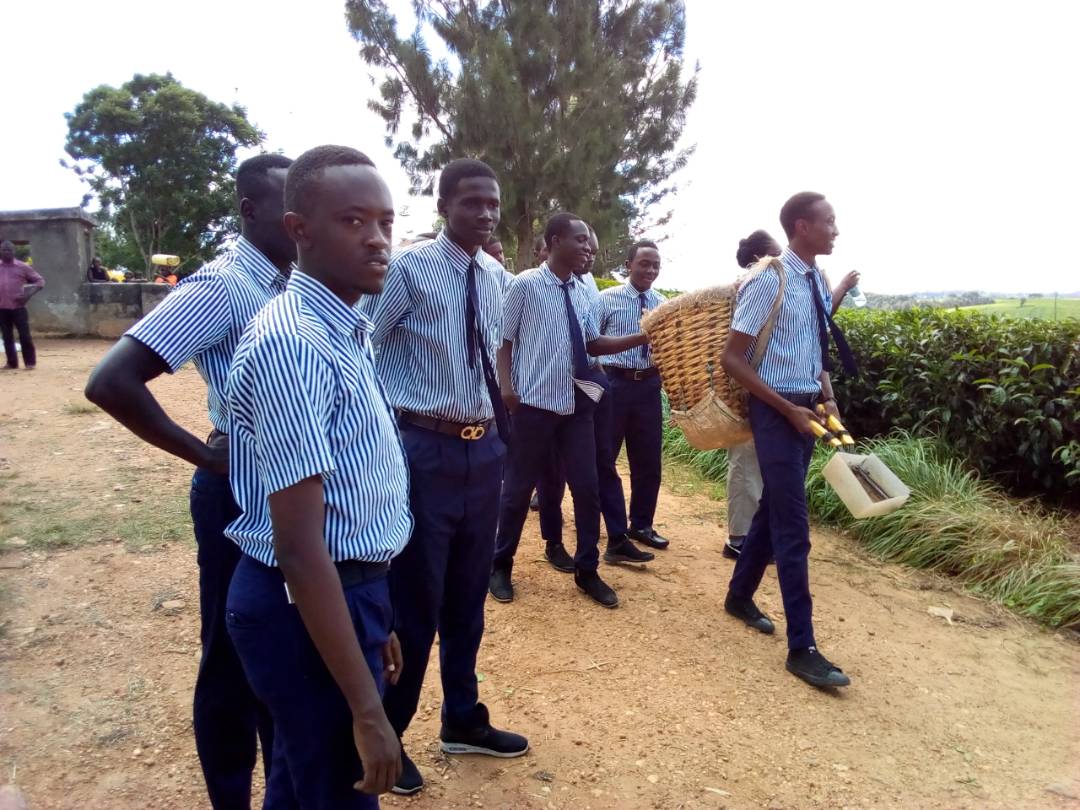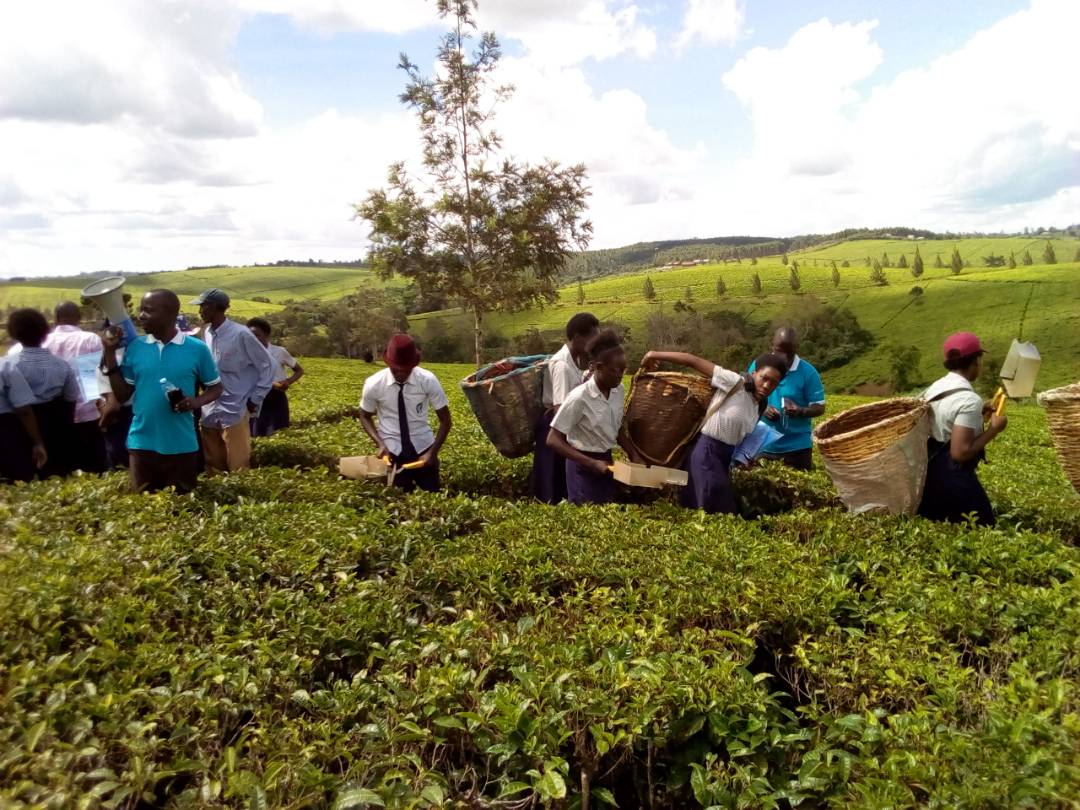 On 8th May 2018, we headed off to Mpanga Tea estate where we found out it was actually Kasunga Tea estate under Mpanga Tea Grower factory. I really enjoyed this Tea Estate mainly because I love taking tea and I actually got the chance to touch and see where the tea products were coming from. I learnt that the suitable climate for this area that supported the tea growth was 1000ml-1800ml of rainfall which would be received twice a year in late February and May as well as, August to December. The temperature rate suitable to support the tea growth is 220C and 800F.
On 9th May 2018, we headed off to Mubuku settlement irrigation scheme and Tibet Power station. When we reached Mubuku settlement irrigation scheme, I got to know that the main crops grown in this area were rice and high breed maize. I also got a chance to buy many mangoes and guavas for my family and myself from this area. When we reached Tibet power station I got to learn a lot about how power is processed and also got to see the machines used in the generation of Hydro Electric power.
In conclusion, the trip was enjoyable because everything about it got me excited to a point that I wanted it to last forever. I am very grateful to the school administration for all they provided for. Like the delicious food and the accommodation.
Thank you for the amazing trip to Western Uganda.
Nalubwama Pam Hall, S.5 Geography Class