GHA Primary Kibuli Sports Day
At Greenhill Academy, we believe physical fitness is an important aspect in grooming a well-rounded child. With this in mind, we encourage all our pupils to take part in Sports activities and organize an annual Sports day for each of our schools.
Friday the 6th March 2018 marked yet another well organized and entertaining Sports Day for Greenhill Academy Primary Kibuli. The event that showcased the spectacular Sports skills our pupils have through the different competitions also attracted hundreds of parents that cheered on their children.
The day began with the morning session with the Guest of Honor as the Toto Magazine Editor, Mrs. Jovita Ajuna and saw pupils from classes Nursery to Primary Two competing in different. For anyone that attended this session, this was no ordinary Sports day as it showcased very rare races created by the teachers like the taxi race, number puzzle, bean-bag carrying, scooter race, gym ball rolling to mention but a few.
In her speech, Mrs. Ajuna encouraged parents to continue supporting their children and showing up to events such as these. She highlighted the great positive impact children have when they see that their parents support them and are there for them. This session ended with Green House as the winners with 756 points.
After such a spectacular morning session, the day continued with yet another exciting afternoon session that saw pupils from the upper section (primary three to primary seven) also showcasing their athletic talents. This session that had the Guest of Honor as the Head teacher of Greenhill Academy Secondary School Kibul, Mr. Francis Twesigawe saw pupils competing in the sack race, relays, three legged race, walking race to mention but a few.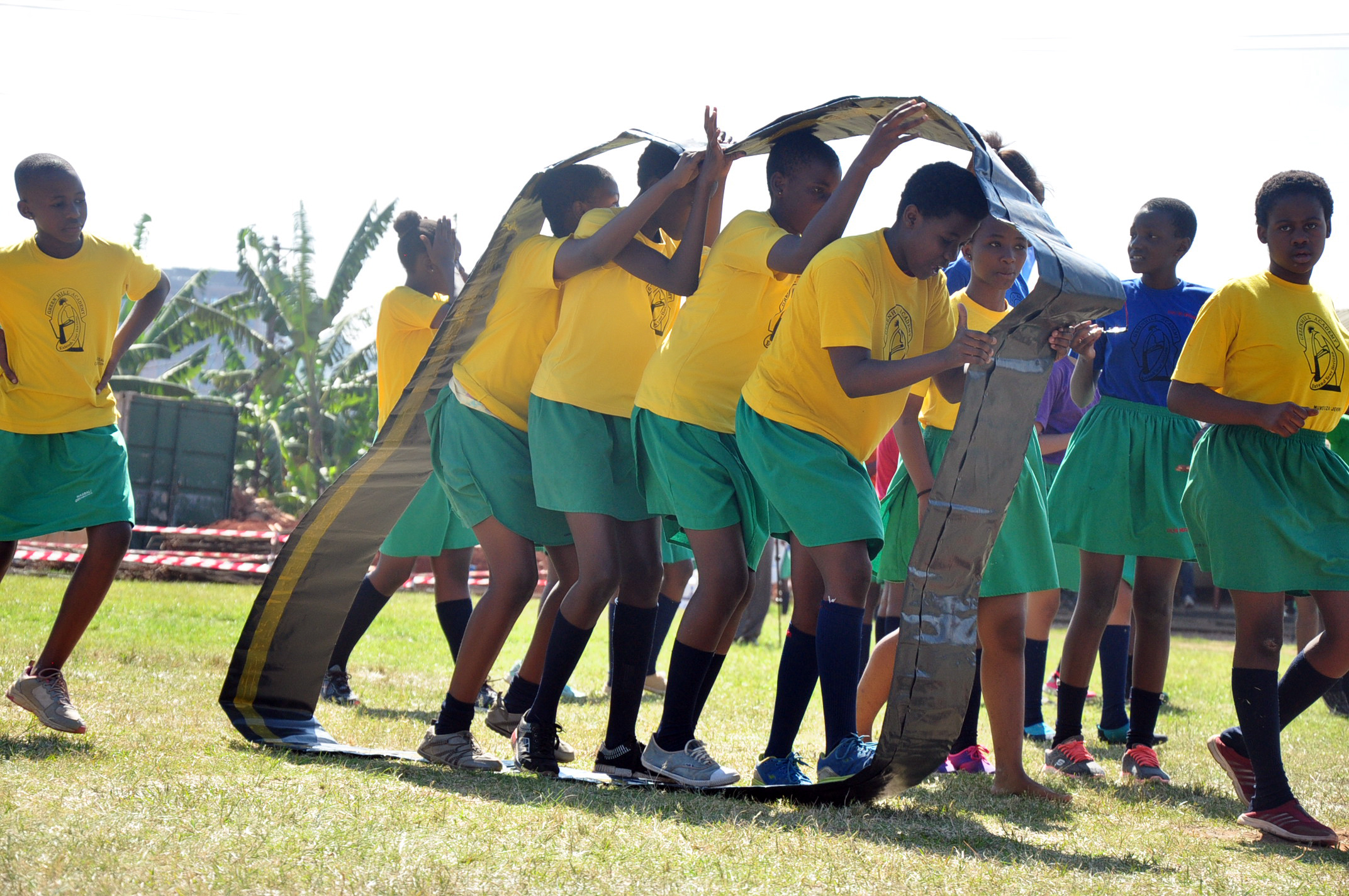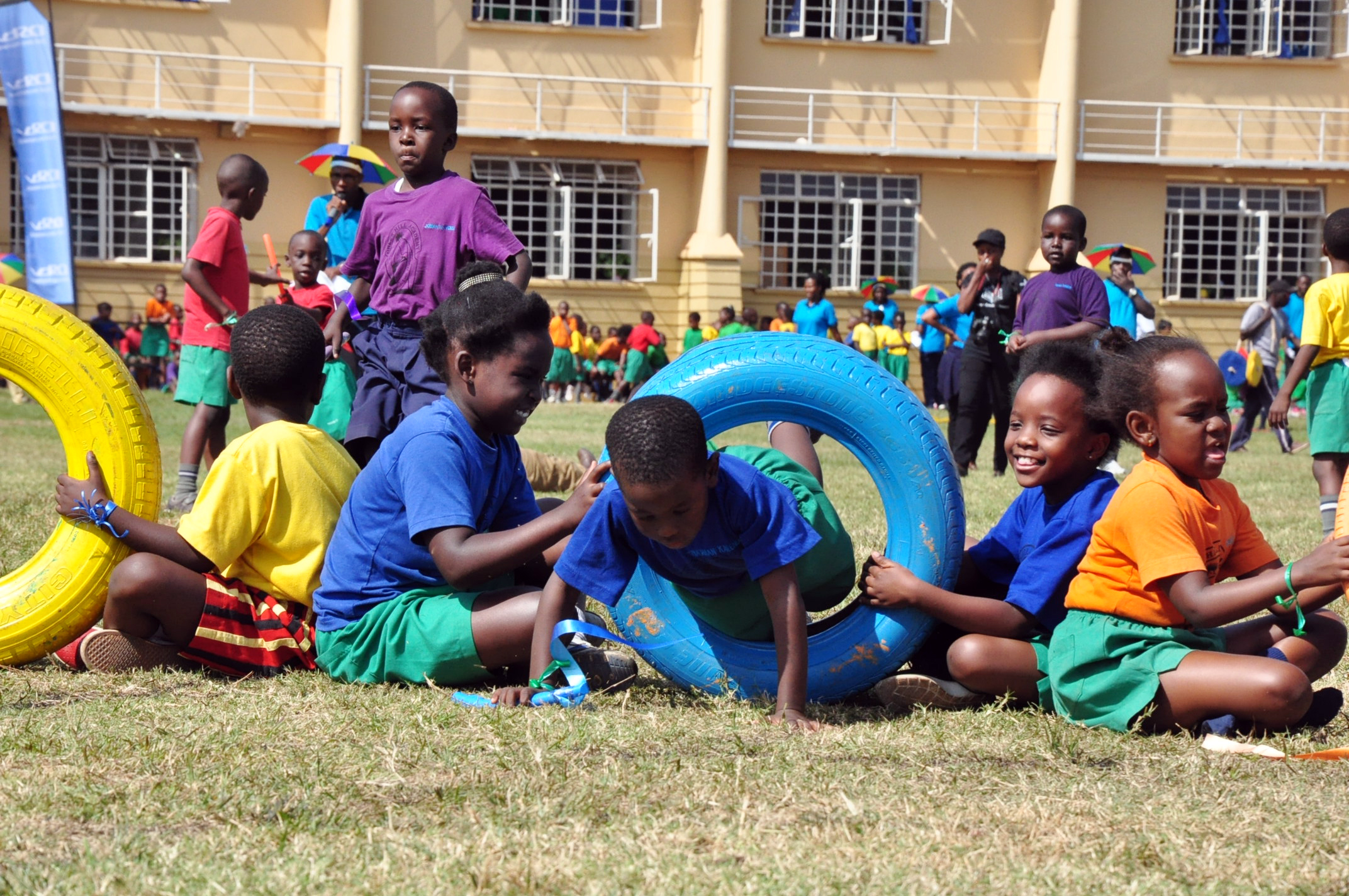 In his speech, Mr. Twesigawe thanked all the participants of the day and emphasized the fact that Sports can take one many places. He also thanked the parents for contributing to the development and the grooming of their children. This session ended with           Green House once again as the winners with 674 points.
Our parents, old students and teachers were not left out! In different teams, these three parties competed against each other in the relays and as always our teachers' team emerged the winners.
We would like to thank all the participants, our parents for their great support, the staff and our dear old students for their great dedication as well as, our Sponsors of the day; DSTV, DFCU, Fafa ice cream, Sam's Burgers and Sanlam. You all made this day colorful.
We also congratulate all the winners of the day and applaud you for your great work.  Below are the results of all the colors. Until next year; extend your Horizons.
POSITION

LOWER SECTION (NUR TO P.2)

POINTS

1

Green House

756

2

Yellow House

750

3

Purple House

723

4

Orange House

684

5

Blue House

613

6

Red House

522

 

UPPER SECTION (P.3 TO P.7)

1

Green House

674

2

Yellow House

654

3

Blue House

642

4

Purple House

600

5

Orange House

598

6

Red House

506