GREENHILL PRIMARY SCHOOL BUWAATE SPORTS DAY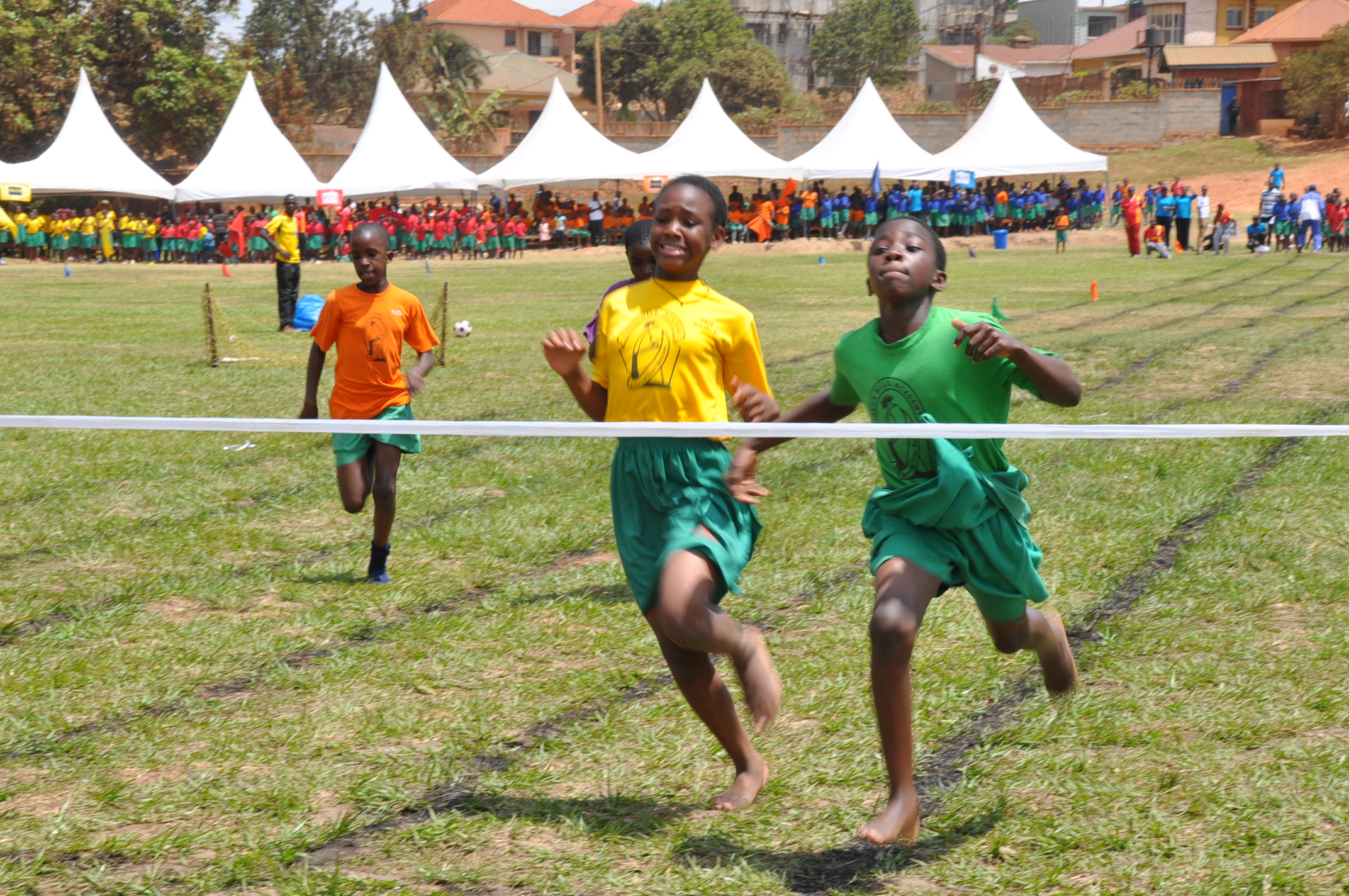 The 28th July 2018 marked yet another jam-packed Sports day at Greenhill Primary School Buwaate.
The day that began with the Nursery to Primary two section showcasing the aerobics program run by the school attracted hundreds of parents some of whom were clad in their children's house colors to further support them. The section's sports day which, was officiated by Ms. Jovita Ajuna, the Editor Toto Magazine as the Guest of Honor showcased the pupils' fitness and sports talents as they competed in creative races like the bean bag balancing race; getting ready for play and school; obstacle race; going to the market to mention but a few. 
Ms. Ajuna thanked the parents for the great commitment they exhibited towards supporting their children in her speech and urged them to encourage their children to keep growing their talents. This first entertaining half of the day ended with Red House emerging winners with a total of 186 points; followed by Orange House with 179 points; then Blue House with 177 points; followed by Yellow House with 175 points; followed by Green House with 169 points and in the 6th position with 165 points was Purple House.
The next half of the day which constituted of races in which pupils from P.3 to P.7 was officiated by Mr. Wilberforce Kamengo the Deputy Head of School, Greenhill Academy Secondary who was amazed at the resilience and team work exhibited by the pupils during the races like high jump, relays, the skipping race to mention but a few. This section's competitions were concluded with Green House in the first position with 817 points; Orange House in the second position with 771 points; Red House with 770 points in the third position; Yellow House with 767 points in the fourth position; Purple House in the fifth position and Blue House in the  sixth position with 614 points. At the end of the event, the In Sports personality of the year Hellen Makumbi P.6, was announced.
To all the pupils that took part in the competitions; you are all winners and we congratulate you. We also appreciate our sponsors of the day; DFCU, Sam's Burgers, Liquid Telecom, Coca cola, Doctors' Medical Plaza and IAA for having made the day a success. To our teachers and all the organizers, thank you for your hard work.
Extend your Horizons.