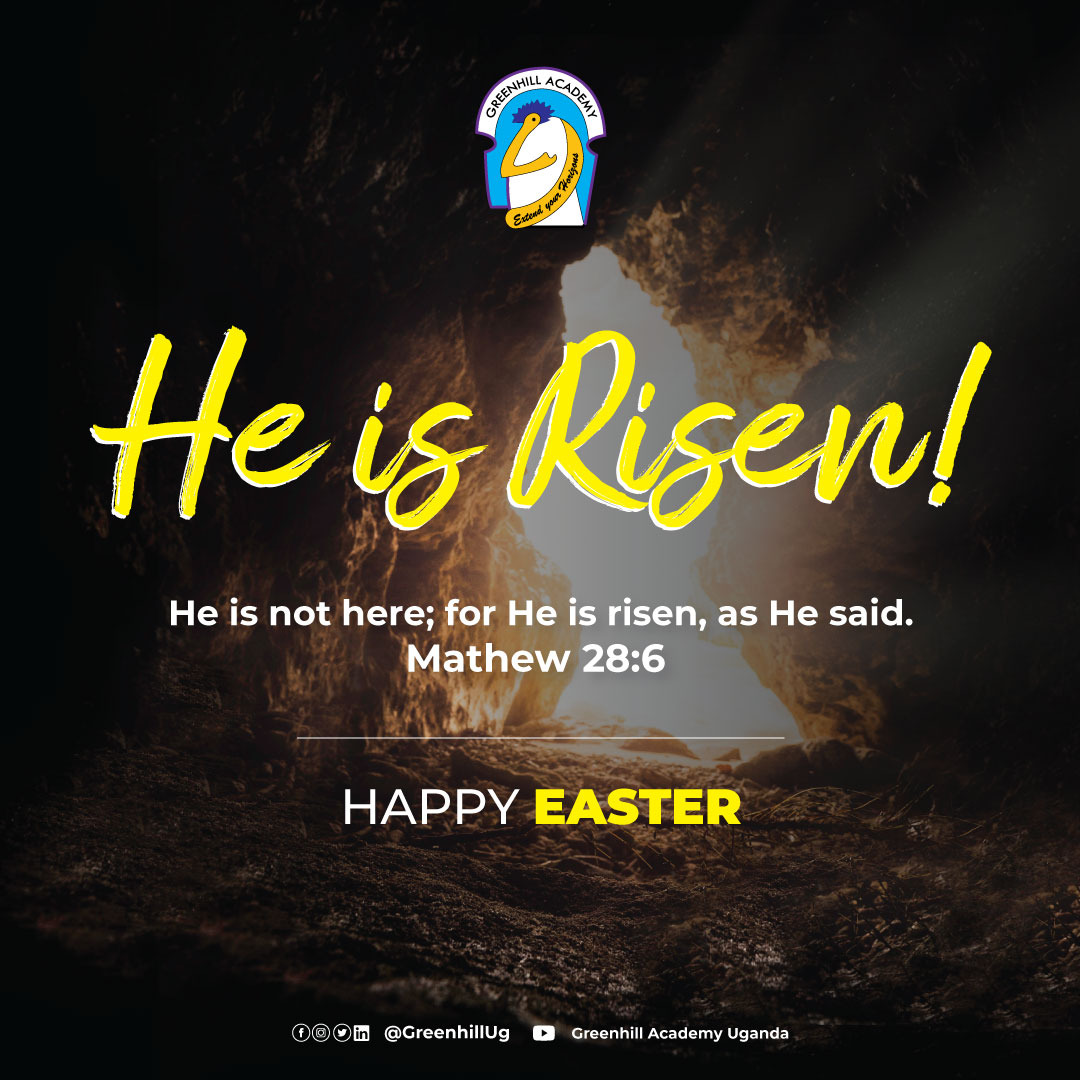 This may not be our usual Easter season.  Nonetheless, the Easter spirit should remain alive!
May we have faith  that as  God raised Jesus Christ from the dead, He will heal our land.
For now we must *WORK*
*W* Wash our hands the Greenhill way
*O* Only spend on absolute necessities
*R* Remember to sensitize and sanitize
*K* Keep social distance
TOGETHER WE CAN KICK CORONA OUT OF UGANDA!
HAPPY EASTER!
Joy Veronica Maraka
Rector
Greenhill Schools