HOW TO REMAIN ACTIVE DURING QUARANTINE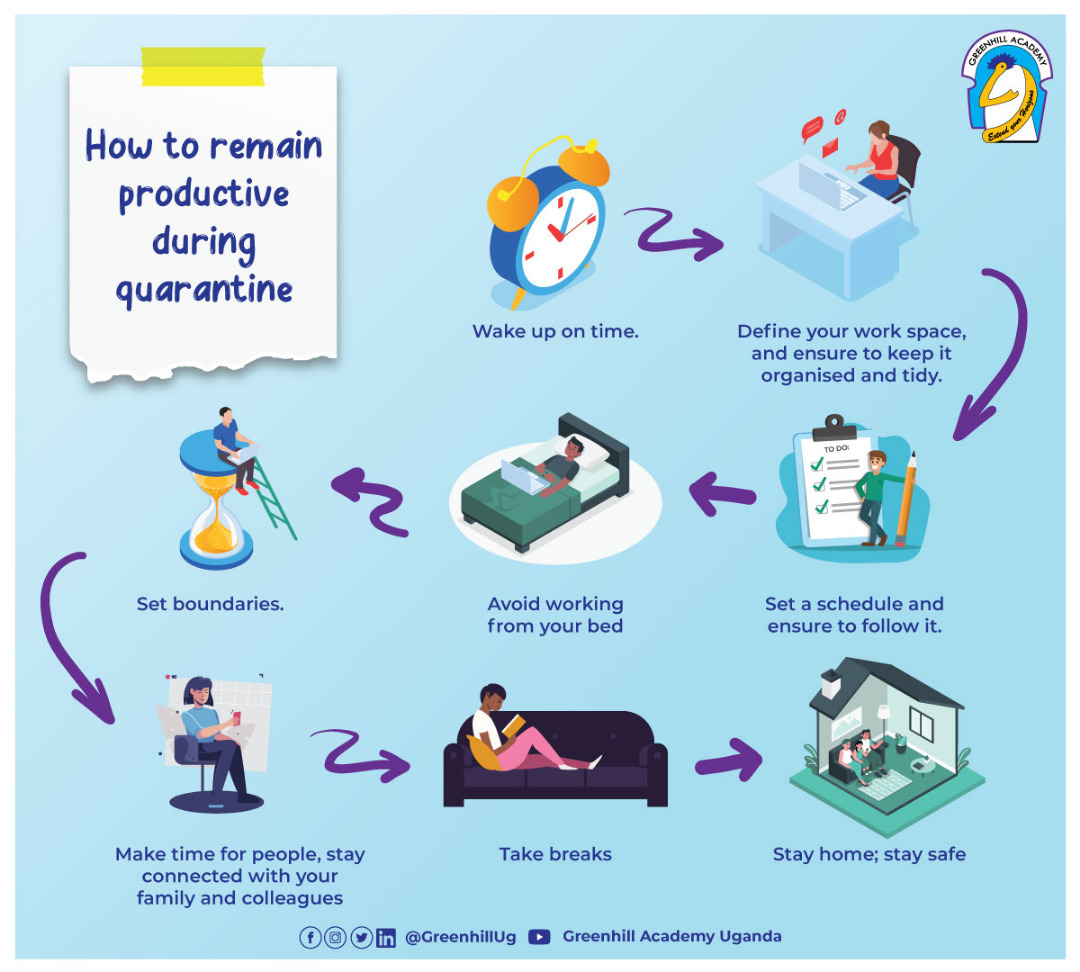 This quarantine season has without a doubt disrupted our normal lives and routine, which may be affecting how productive we are at the moment. 
Do not let the quarantine slow you down. Here are some tips you can follow to remain productive;
1. Wake up on time; try as much as you can to get up at the usual time you do to keep your normal routine. 
2. Define your workplace; have a designated space where you work from, and ensure that it organized and tidy. 
3. Set a schedule; have a timetable of the activity you intend to carry out and ensure it is closely followed. 
4. Avoid working from your bed; avoid laying down on your bed and ensure to sit upright to keep focused on your tasks. 
5. Set boundaries; have boundaries set and communicate them to the people around you to avoid being interrupted as you work.
6. Connect with other people; make time to connect with your family and colleagues.
7. Take breaks; taking breaks is healthy and important for you to re-energize. Take a few minutes off to read a book, rest or, exercise in between your work schedule.
Remember to make the best of this period. 
Stay home; Stay Safe.