Inter Campus Spelling Championship 2019
On the 17th August 2019, all roads led to Greenhill Primary School- Buwaate for this year's Greenhill Primary Schools' Inter-campus Spelling Championship which attracted 96 pupils from Greenhill Academy Kibuli Primary and Greenhill Primary School Buwaate.
The competition which was initiated to encourage pupils to grow their vocabulary and use of the English language left the audience amazed as the pupils spelled words of different difficulty levels with ease. The participants who ranged from classes Pre-primary to P.7 exhibited mastery of the English language as they passed majority of the words given to them to spell.
The championship, graced by the Editor Rainbow Magazine- Daily Monitor Newspaper, Mrs. Lydia Ainomugisha as the Guest of Honor was quite entertaining with stiff competition exhibited between the pupils of the two campuses. In her speech, Mrs. Lydia thanked the parents in attendance for their support; the school administration for their commitment towards organizing the event and the pupils who with no doubt practiced a lot to prepare for the event. She concluded her remarks with encouraging the learners as well as, the audience of parents and staff to read widely and continue practicing their spellings as this is very important should one want to improve their vocabulary.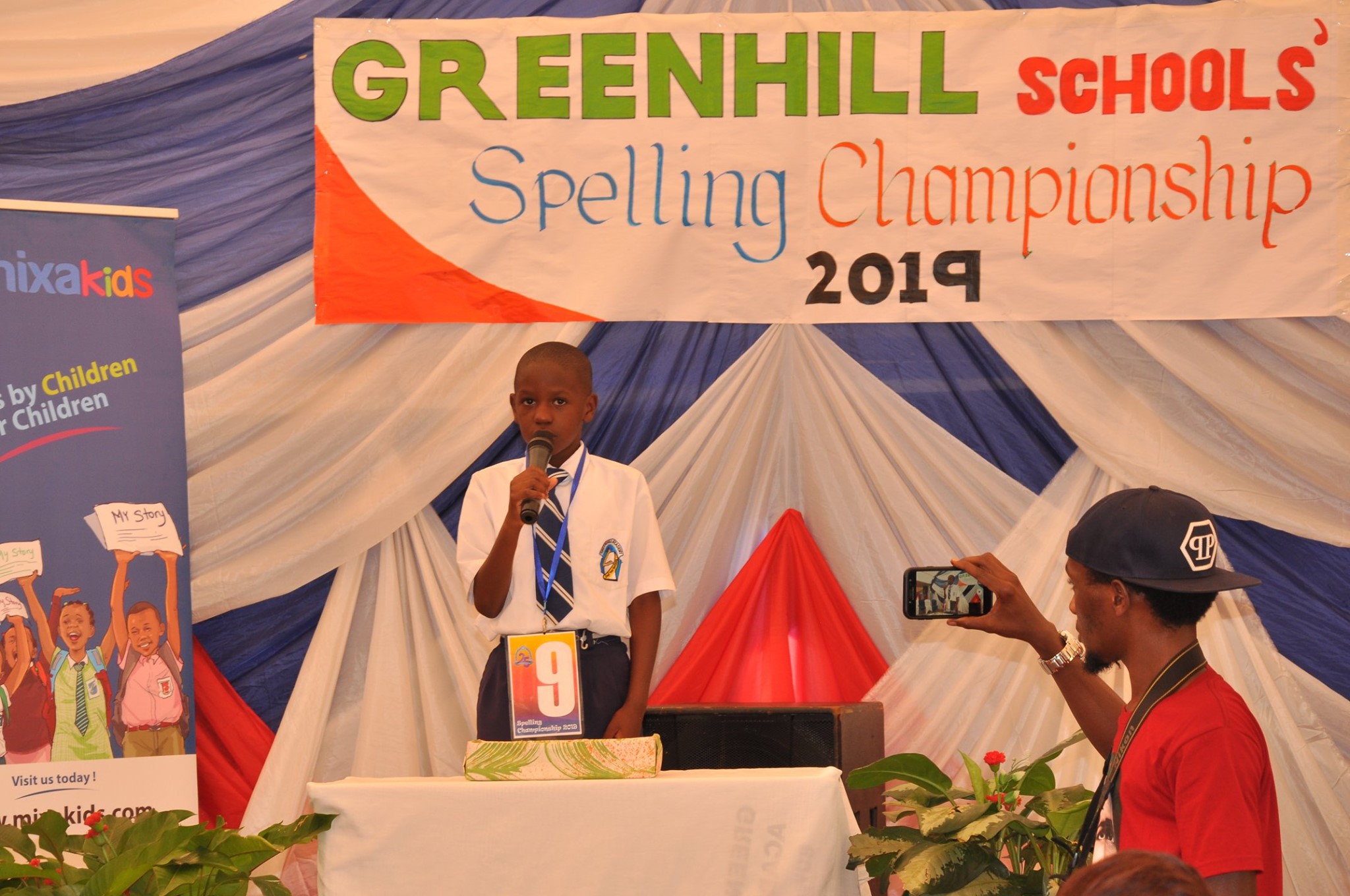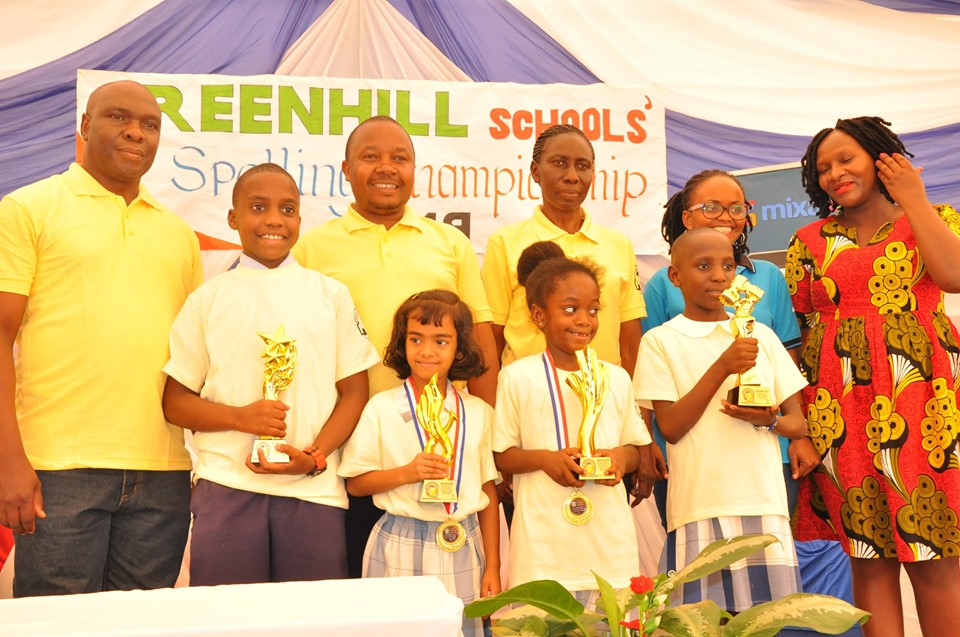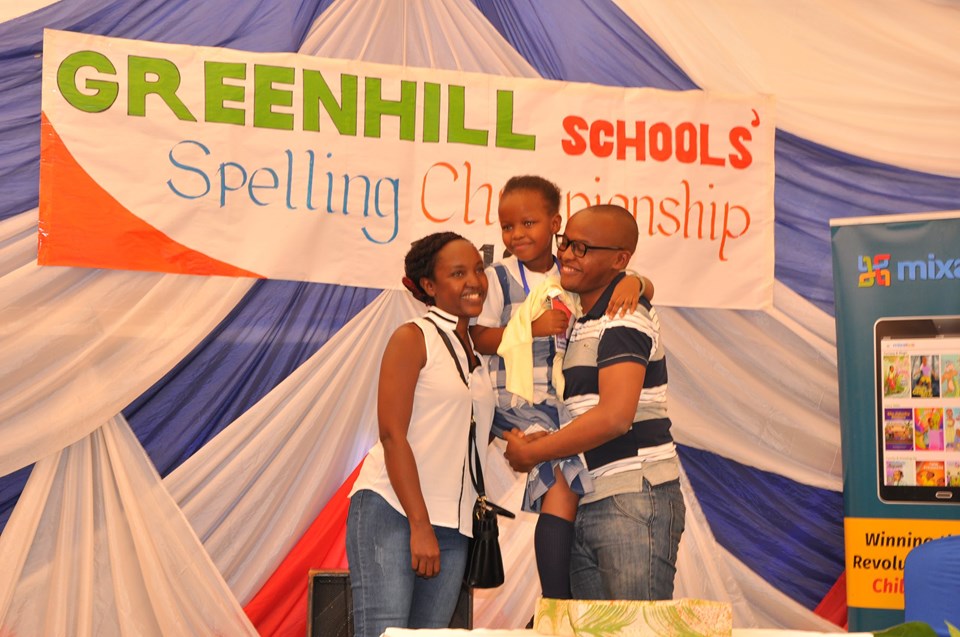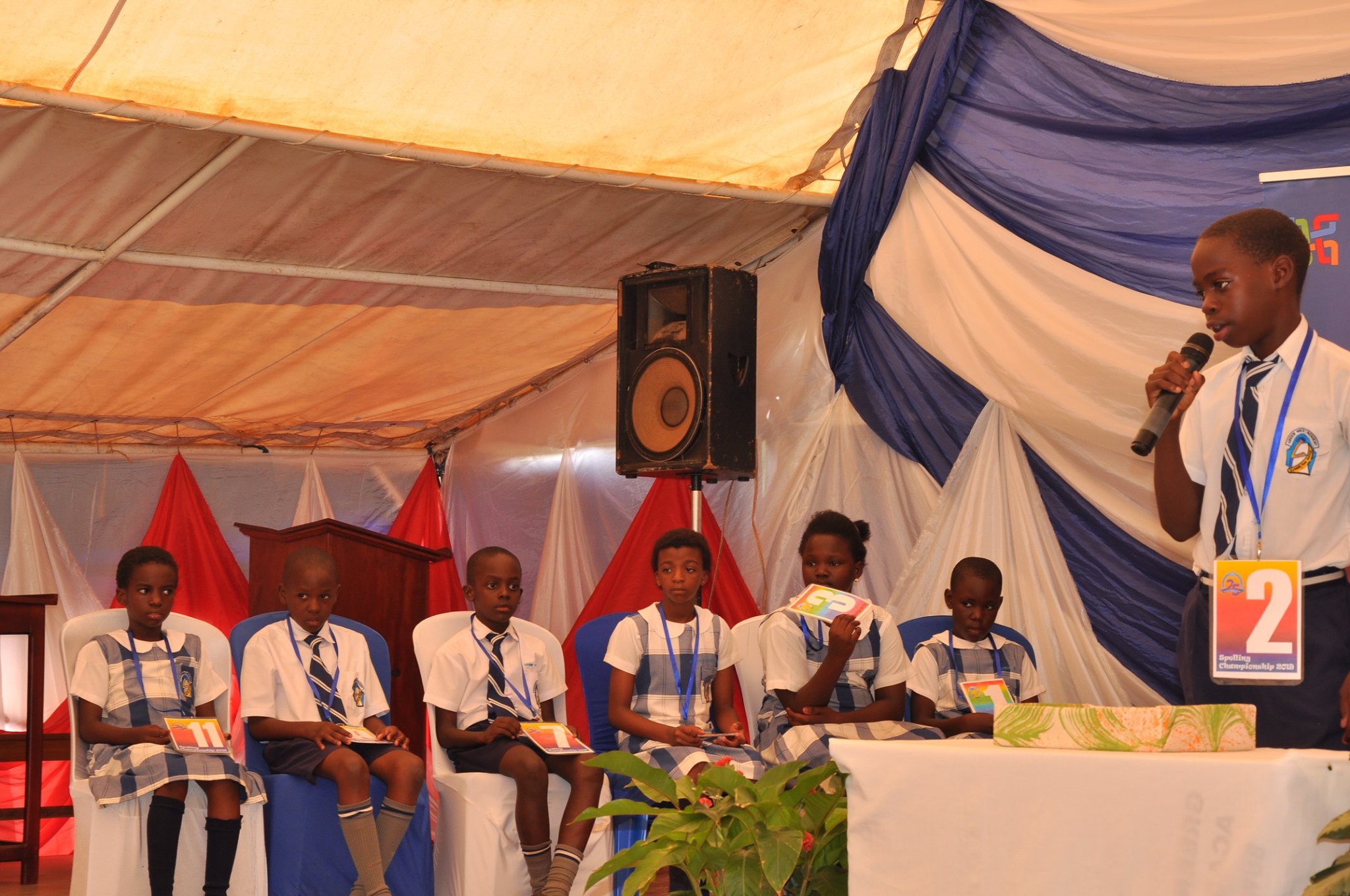 This exciting event came to an end with Buwaate Campus as the overall winner of this year's Spelling Championship. Below are the detailed results of the competition:
| | |
| --- | --- |
| Class | Winner |
| Pre-primary | Kibuli Campus |
| P.1 | Kibuli Campus |
| P.2 | Buwaate Campus |
| P.3 | Buwaate Campus |
| P.4 | Buwaate Campus |
| P.5 | Kibuli Campus |
| P.6 | Buwaate Campus |
| P.7 | Buwaate Campus |
We would like to congratulate all our spellers of the day; we are extremely proud of you. We would also like to extend our sincere gratitude to our Sponsors of the day; Fountain Publishers Limited, Aristoc Booklex Uganda, Enjuba Spelling Bee, Gustro Uganda Limited, Bank of Africa, MixaKids, Coca-cola Uganda and the Oasis Book Project for having made the day colorful.
Until next year; practice, practice, and practice you too can become the next Spelling Champion.
Extend Your Horizons.