Dear parents, we hope you are well and safe. As you use protective masks, here are some guidelines for you to follow: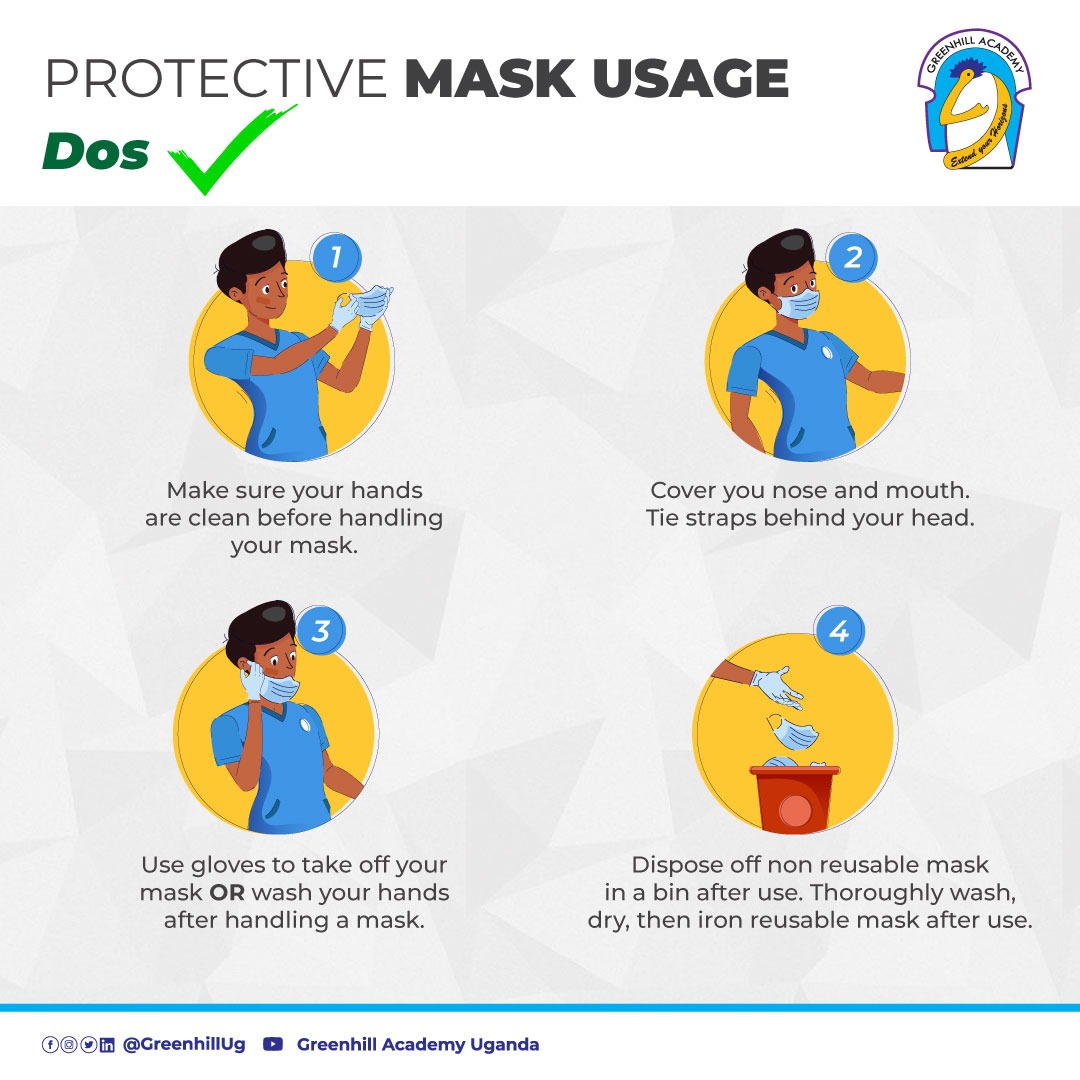 Ensure to wear the right mask preferably a 2 layered cotton mask with filter material. 
Make sure your hands are clean before handling your mask.  
When wearing a mask, ensure to cover your nose and mouth, and use the straps at the back to tie and untie the mask. 
Avoid touching the front of the mask and if you must, wash your hands thoroughly well or sanitize. 
Ensure the mask covers your mouth and nose. 
Dispose of non-reusable mask in a bin after use. Thoroughly wash, dry then iron reusable mask after use.
Avoid using the mask wrongly. Please do not:
Do not pick medical masks that have been disposed of.
Do not share masks even with close family members.
Do not re-use non-reusable medical masks.
Do not borrow masks.
Do not buy medical masks from the street.
Do not wear masks while running, jogging, or carrying out any physical activity. 
#StaySafe #LetsfightCOVID-19