As we begin the new month, here are a few tips to help you save more during  this quarantine season: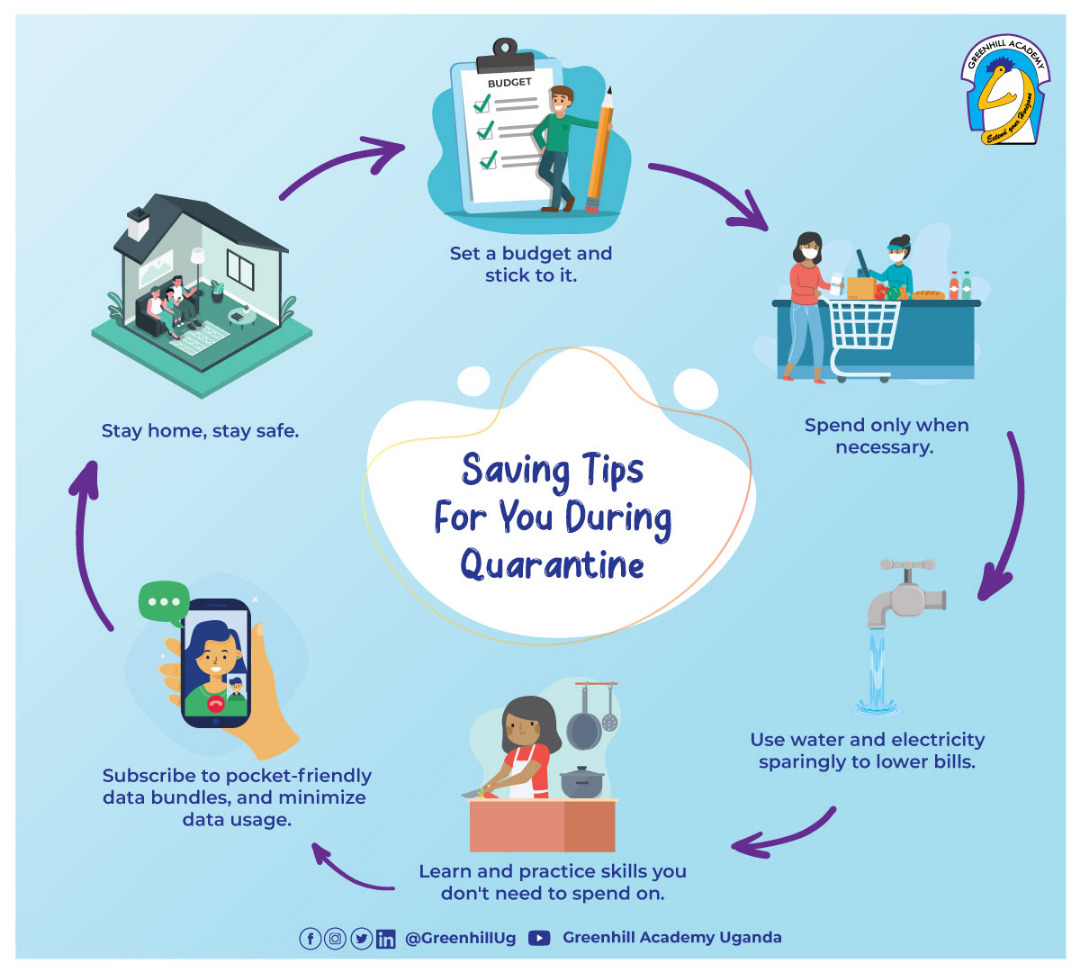 1. Set a budget and stick to it.
2.Spend only when necessary.
3. Use water and electricity sparingly to lower bills.
4. Learn and practice skills you don't need to spend on such as cooking, working on your hair etc.
5. Subscribe to pocket-friendly data bundles, and minimize data usage
6. Spend only when necessary. 
Happy New Month!
#Stayhome #Staysafe