+256-41-4342684 info@greenhillacademy.ac.ug
News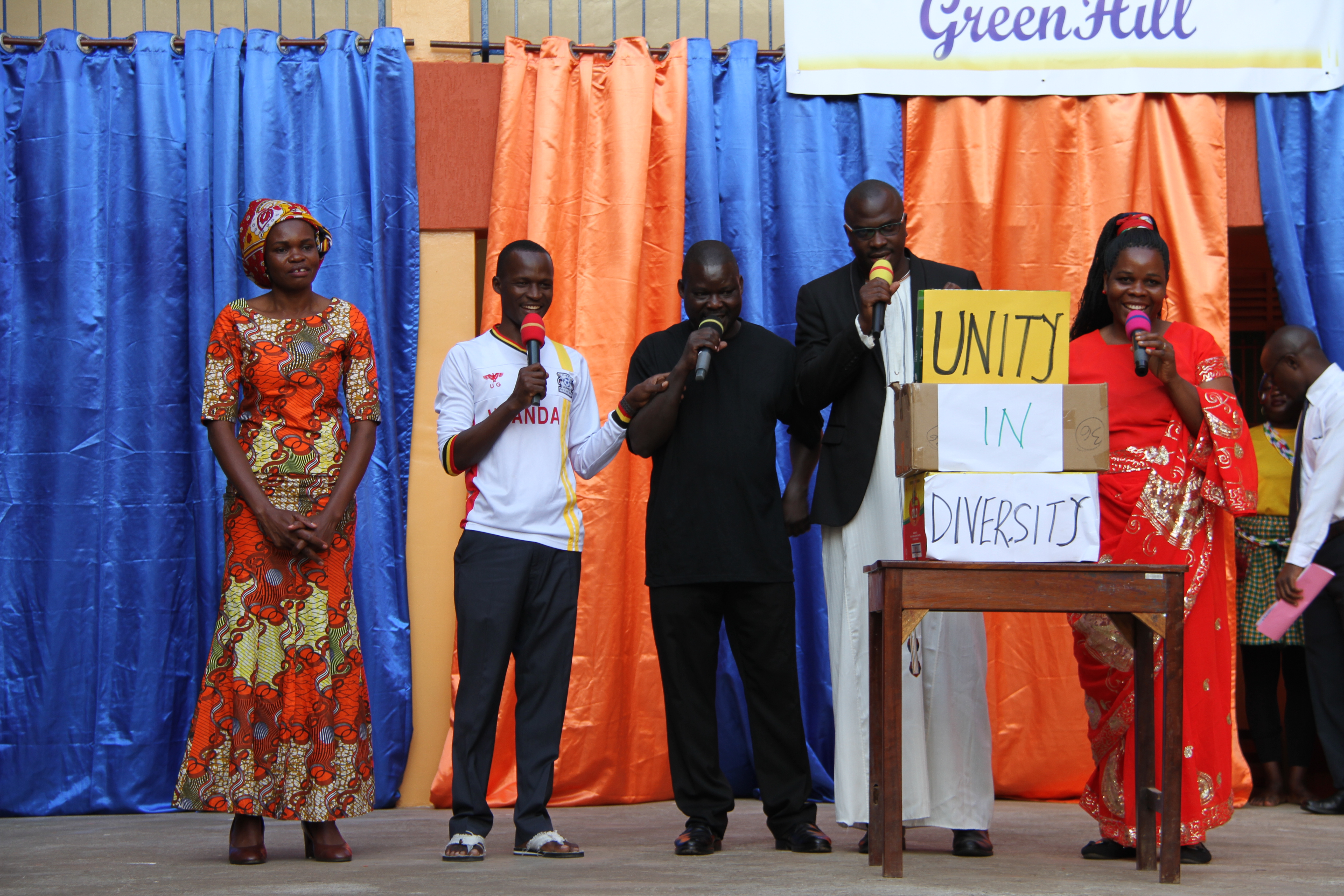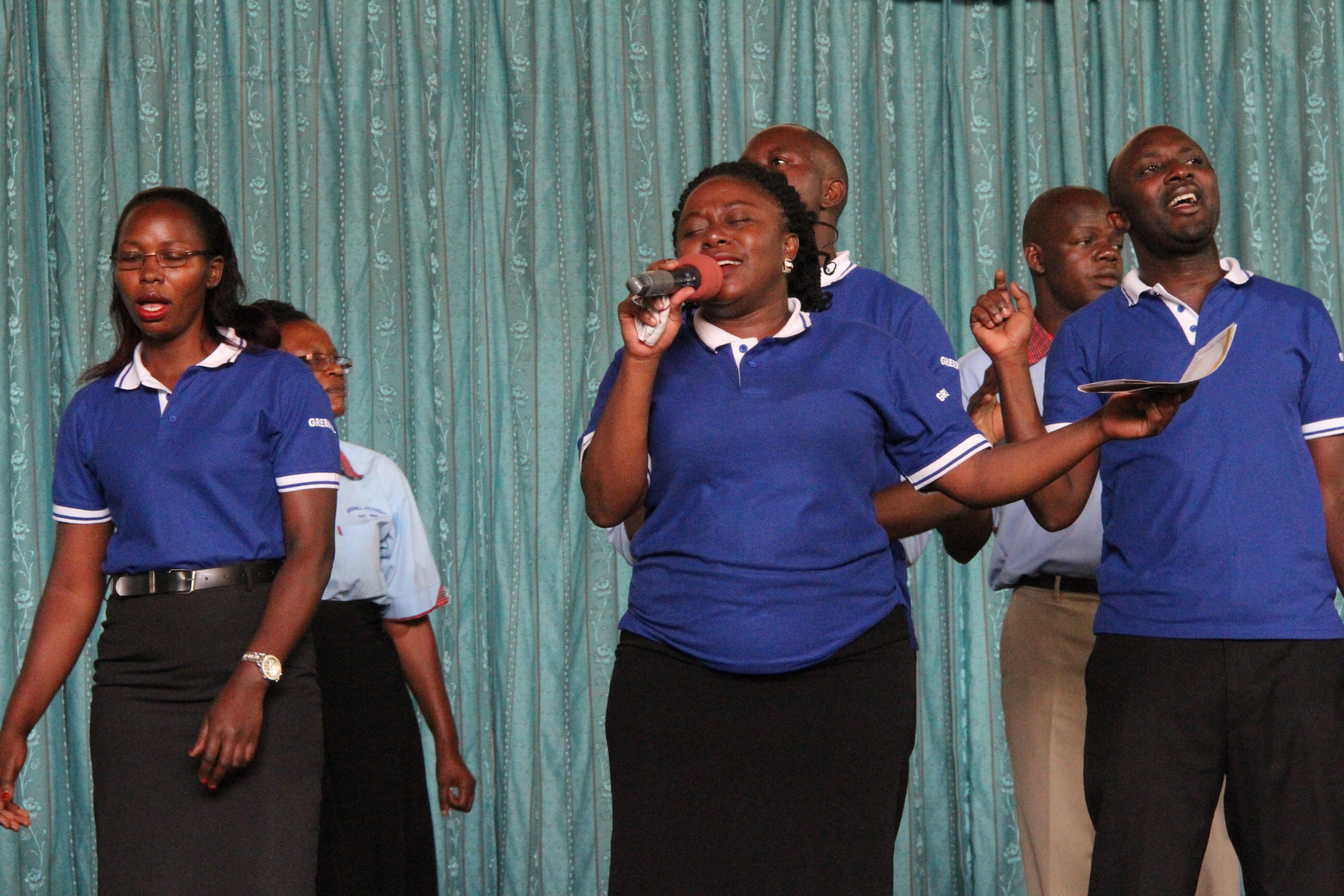 In order to set the yardstick for assemblies and academic work, the teachers of the
Greenhill Schools always take charge of the first assemblies of the term. On the 6 th
February 2020, the Greenhill Primary School Buwaate teachers opened this year's
exciting series of teachers' assemblies with a marvellous assembly themed 'Christ in
Me'. This was then followed by another jam-packed assembly themed 'A Decade of
Passion and Excellence' by the Greenhill Academy Primary Kibuli teachers staged on the
7 th February 2020. This series of teachers' assemblies was concluded on the 10 th of
February 2020 by the Greenhill Academy Secondary teachers who left their students
amazed with a breath taking assembly themed 'Celebrity Unity in Diversity in Greenhill'.

The assemblies comprised many items that were all breathtakingly interesting. These
included powerful praise and worship sessions, prayers, mimes, skits, traditional and
creative dances.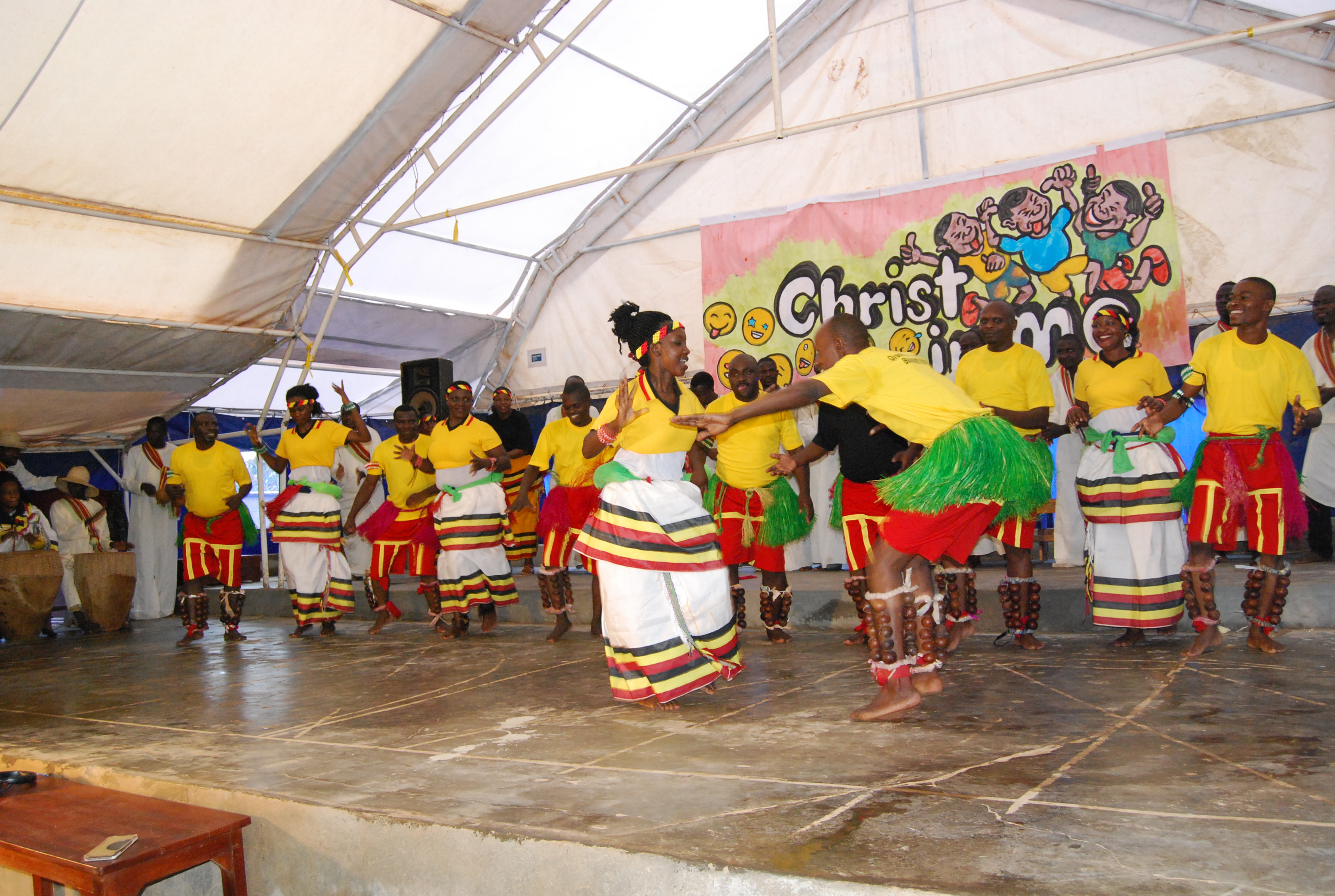 The praise and worship sessions of each of the assemblies were full of energy and
spiritually moving.

When it came to the different dances presented, one cannot find the words befitting to
describe the creativity displayed by the teachers. These were indeed exquisite and left
the audience of excited students impressed by the skills and talent their teachers have.

There is no doubt that all the items presented were diverse and fully depicted the
themes of each of the assemblies.

The skit presented by the Secondary teachers demonstrated the need for us all to
embrace our differences and function as a unit; that of the Greenhill Buwaate teachers
depicted how students that do not have Christ in them behave poorly and how they can
be helped to reform while, that of the Greenhill Primary Kibuli teachers showed that; in
order for students to excel in all they do, they need to be passionate.

Academic items were also incorporated in each of the assemblies for example; the
secondary physics teachers brought the Newton's Law of Motion to life with a creative
practical item.

The remarks by the different offices of the school at the tail end of each of the
assemblies were informative and gave the students the positive energy to begin the new
term.

Welcome back to school; cheers to yet another beautiful term and opportunity to be
excellent in all aspects.

KABUGO TYRA NASSALI,
S.4 RED 2020.
Read more: GREENHILL TEACHERS WELCOME BACK STUDENTS IN STYLE.